Pisavaldera is
Hotel Pisa Valdera is a new hotel 4**** nearby Pisa, located on the S.C.G. Fi-Pi-Li, at the service area named "Gello Est", only 18 km. far from Galileo Galilei International Airport In Pisa.

It is in a strategic position that makes it the perfect starting point of any trips, discovering all artistic, historical and natural beauties of Tuscany. Main distances: Pisa 18 km. - Livorno 22 km. - Lucca 35 km. - Firenze 40 km. - Volterra 44 km.
Pisa Valdera's interior design is a new modern one to always be the best and suitable location for those who are looking for a fixed point in Tuscany, either business or leisure travel.

Please get in touch with us for any info. Our staff will be glad to find the best solution to your journey through conception of personalized packages, to let your stay at Pisa Valdera Tower Inn be a pleasant and unforgettable experience.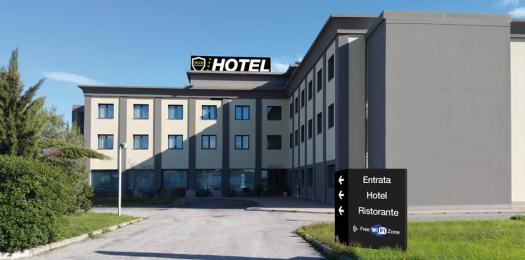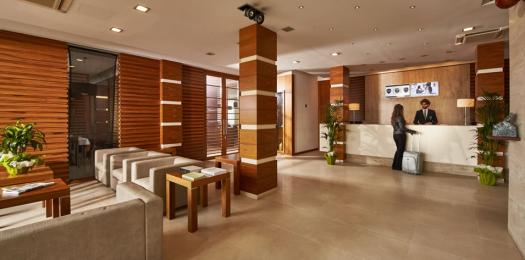 What we offer
Elegant and comfortable environments are creating our 68 rooms, in all details; all soundproofed and provided with private comforts; such as hairdryer, minibar, air conditioning, LCD screen tv, Sky TV, pay per view and Wi-Fi connection.

Single classic room is provided with a French bed, suitable for business travel. Anyway, a double room single use can be requested.
Double classic room, well furnished, has two single beds, but it could be available with a double big bed too.
Superior room, in comparison to the double one and available upon request with a third bed introduces you in a relaxing and tasteful environment. A "classic mood" place where being in peace.

Pisa Valdera presents different rooms, one by one with a good quality, created to reply all your requests, night and day. Our staff will be proud to either help you to choose the best room according to your needs or describe you some offers, such as family package, good discounts and free children stay.
Primary activity of Pisa Valdera is business stay, reason why there are a lot of relevant offers  and solution for business men where, in addition to the stay, we can offer also use of our meeting rooms.
Five are the meeting rooms, to change according your requests:  auditorium for conferences or horseshoe-shaped; separated tables or an unique one. Each room is named like an island of the famous "Tuscany Archipelago" and it's provided with boards, LED boards, screens, slide projectors, videoprojectors, colour TV with videoplayer, DVD player, microphone and system surround.

Our hotel can also satisfy you in case of Day Use: usually from 9.00 to 14.00 or the offer "Stop and go", where you can get a room for maximum 3 hours, starting from 9.00 to 48.00. Promotion suitable for those who needs a temporarily second office or a short break between dates.

Moreover the rooms, important strength point is the Restaurant, where chefs can use all their fantasies and skills to prepare delicious plates and goodies. A lot of new ideas are proposed, caring all details and choosing the best raw materials on place. Offers on request or tasting, like seafood, meat food or vegetarian dishes to discover new flavours and cooking ideas. An excellent blend, service with care, elegant rooms and nice and professional staff let you live a gourmet satisfaction.

After the restaurant, time for sport, in our fitness room provided with treadmill, cyclette, bench, exercise mats, weights, outriggers and a multi-function tool for legs and arms.
For relax time, it's at your total disposal a lobby area with hot and cold drinks and good snacks.

So, nearby Tower Inn Pisa Valdera, nothing is off; our hotel is always a spotlight for Pisa, in a strategic position and where you can stay relaxing yourself and having an exclusive stay.